since 1946
Our raison d'être
The Cave de Cleebourg is tireless in its pursuit of authenticity. Located in the very north of Alsace, the Cleebourg vineyard benefits from 10 exceptional "Lieu-dits" terroirs with high potential. Terroirs that are still secret and produce unexpected wines.
Cleebourg offers a range of wines of established variety and quality. The winery grows, vinifies and blends seven Alsatian grape varieties (sylvaner, pinot blanc, muscat, riesling, pinot gris, gewürztraminer and pinot noir). The work of a master craftsman begins in the vineyard with 60% of the harvest being done by hand.
Respect for the land and the sustainability of production are essential. Preserving the environment and limiting our impact are at the heart of our viticulture, from the process of vinification to the tools and means of transport we use.
Current offer
6 Bouteilles de crémant achetées = 1 Bouteille Offerte
Les Crémants d'Alsace, élaborés à partir de cépages nobles tels que le Pinot Blanc, le Pinot Gris et le Chardonnay, sont caractérisés par leur finesse, leur équilibre et leur complexité. Ils offrent un bouquet aromatique riche, avec des notes de fruits mûrs, d'agrumes et de fleurs blanches, ainsi qu'une délicate effervescence qui caresse le palais.
Current offer
6 Bottles purchased = 1 Bottle Free
2019
Pinot Gris Sigillé Confrérie Saint-Etienne
A deep yellow colour with golden, slightly amber reflections. This wine is endowed with a great aromatic complexity, it combines quince and peach aromas with honeyed and grilled touches.
On the palate, toasted and brioche nuances, it is frank on the attack, concentrated and harmonious. The finish is supported by an interesting lemony liveliness which balances this wine perfectly and makes it very gastronomic.
Current offer
6 Bouteilles de Gewurztraminer 2019 Médaille d'or Colmar achetées = 1 Bouteille Offerte
Livraison offerte dans le Bas-Rhin dès 12 bouteilles achetées
Our wines to discover
Our selection of the moment
à vos agendas !
Nos événements à venir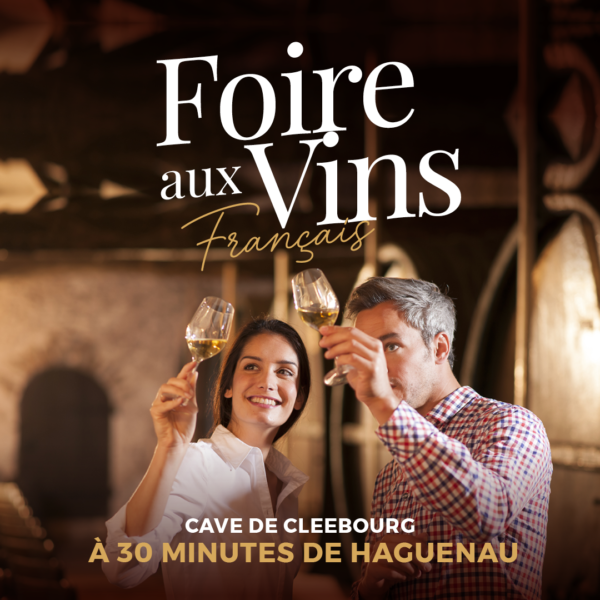 Du 24 au 26 mars
Foire aux Vins Français
Ce salon vinicole regroupe neuf coopératives issues des principales régions viticoles françaises. Les vignerons feront déguster leurs crus et parleront avec passion de leur métier.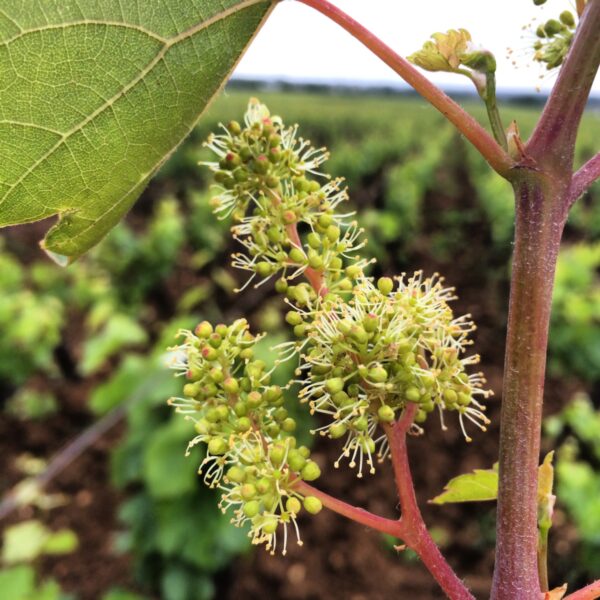 Dimanche 25 Juin
Chapitre de la Vigne en Fleur
La Confrérie des vins de Cleebourg organise une dégustation de vins commentée par les membres du grand conseil en tenue d'apparat.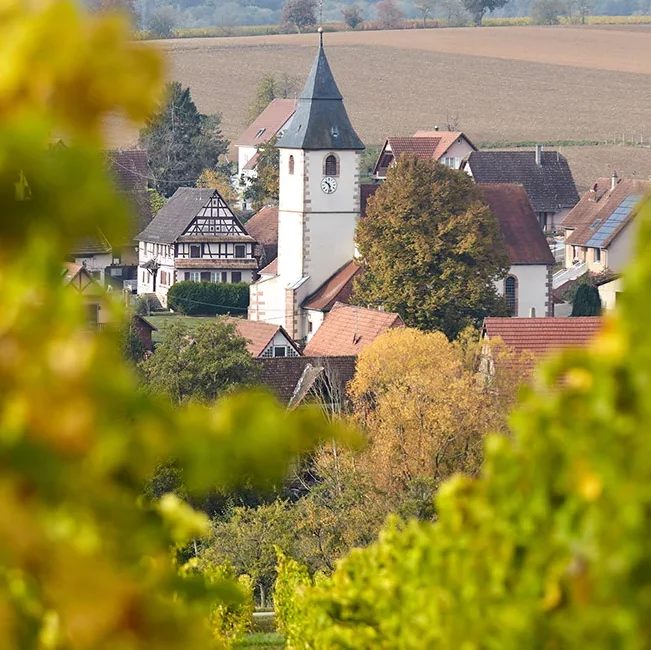 dimanche 02 Juillet
Marche Gourmande
Circuit gourmand et familial autour du vignoble de Cleebourg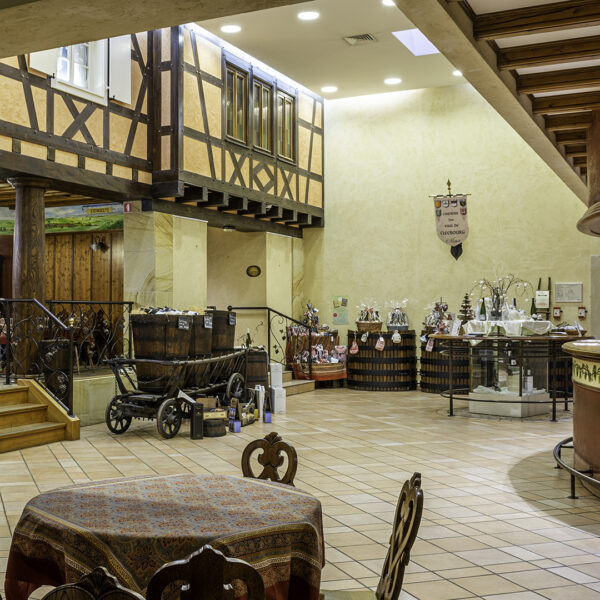 Du 18 au 20 août
Portes Ouvertes de la cave
Découvrez les installations de la coopérative et parcourez le sentier viticole en compagnie de nos viticulteurs qui vous raconteront toutes les facettes de leur métier.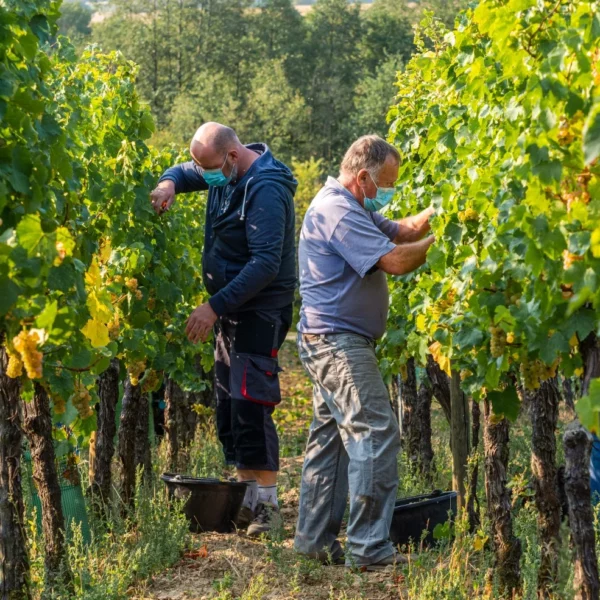 samedi 02 Septembre
Chapitre des Vendanges (Confrérie des Vins de Cleebourg)
La Confrérie des vins de Cleebourg organise une dégustation de vins commentée par les membres du grand conseil en tenue d'apparat.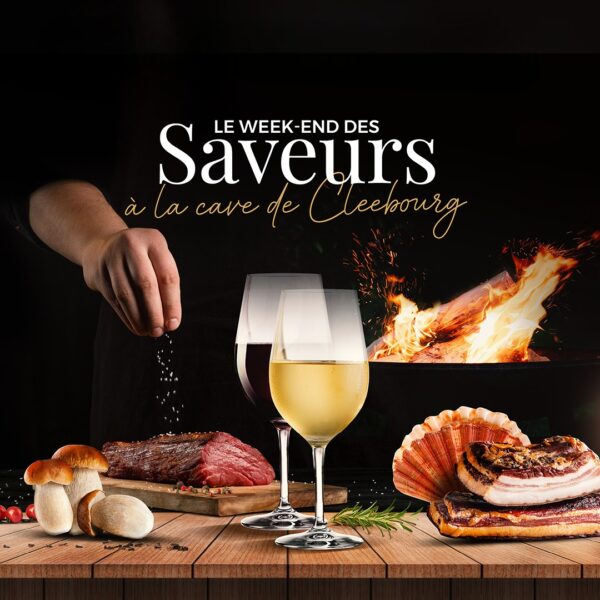 Du 18 au 19 Novembre
Week-end des Saveurs
Circuit gourmand et familial autour du vignoble de Cleebourg
Collection
Cuvées Lieux-Dits
Discover the 10 fabulous special plots (lieux-dits) around the Cleebourg Wine Cellar. Each locality is associated with a grape variety that, through the aromas and structure of the resulting wines, best expresses the terroir and the exposure of these particular soils. With their finesse and their aromatic complexity, these wines of great gastronomy will embellish your finest cuisine.


Collection
Special vintages
Within this collection you will find old vine vintages, wines selected to be aged in the ancient casks of the "Hospices de Strasbourg", vintages selected by the Confrérie des Quatres Bans... prestigious wines that will pique your interest!
Collection
Our award-winning wines
This collection is made up of wines that have received awards at the various competitions where they have been presented (Macon Wine Competition, Colmar Wine Competition, National Vinalies, Sigillés of the Brotherhood of Saint-Etienne...). They are wines with notable flavor profiles, elegant, fine, complex and charming.


Collection
Vendanges Tardives & Grains Nobles
You will only find them when Mother Nature gives us the privilege of making them. Indeed, late harvests and selections of "grains nobles" can only be vinified if the climatic conditions of the vintage are favorable and the grapes are of impeccable quality. These are very rich, full and fat, round and opulent wines, with aromas that are both heightened and fine, real treasures.
Collection
Crémant d'Alsace
With the 4 Crémants offered at the Cave de Cléebourg, you are sure to find the ideal companion for your next celebration.

cleebourg vineyard
Ten still secret places
Since 1988 the winegrowers have been developing ten "lieux-dits", terroirs with high potential. They benefit from exceptional care throughout the year. Discover them in detail.
Working in the vineyard
An ecological commitment
The CAVE DE CLEEBOURG launched the HVE (High Environmental Value) certificate in 2020.
This label makes it possible to promote the good practices of Alsatian integrated viticulture. This new official label does not compete with organic farming, but is well positioned as a complement, with the aim of reducing and controlling additives.
The short-term objective is that all the winery's affiliated farms should be able to demonstrate compliance with the essential practices of environmental regulations, to adopt mainly technical practices with a low environmental impact, to present farms with a high level of biodiversity, and to make very low use of additives (phytosanitary products, nitrogen fertilisers and water). Some of the members have even already taken the step of certifying their farms as organic, allowing the cooperative to present a selection of organic wines at the same time.
Working in the vineyard
The harvest
Maturity checks are carried out each year on around 50 plots using an infrared analyser. This makes it possible to internally set the dates for bringing in the different grape varieties after the opening of the harvest.
The teams of pickers are taking the vineyard by storm as the harvest is still mainly done by hand. The ideal harvest, for the AOC Alsace, starts in October. However, a beautiful autumn may allow late harvests or selections of noble grapes in November or December.